Sorry, We're currently closed and will open Tomorrow at 05:00 PM
Taste Of India
Order food online in Hove! It's so easy to use, fast and convenient. Try our new, online website which contains our entire takeaway menu. The Taste Of India is located in Hove.
You can now order online, all your favourite dishes and many more delicious options, and have them delivered straight to your door in no time at all.
ABOUT US
"Our History"
Taste of India's food is predominantly influenced from the North Indian Cuisine in 1526 from the Mughal Empire. At around the 17th Century Mughal India became the world's largest economic power. This aided India in many ways, such as having an influence to their agriculture. Seed drilling was very popular and advanced in the 17th century in India but was not so common in Europe. This enabled the average farmers in Mughal India to experiment with the different seeds, extracts, foods and spices in comparison to any other farmers to other parts of the world.
The farmers then had supplied their kitchens with different and various types of flavours and spices which lead to experimenting on the combination of spices. Leading on to the 18th century the flavours had then been mastered. Mughal India had built itself a name for having the best aromatic and eccentric flavours with the combustion of different herbs and spices being infused in their foods which make the taste buds crave for another morsel.
"Our Chef"
Chef Ahmed is our award Winning chef with 25 years of culinary experience. He had catered for various significant public figures who are now our regular customers here at Taste of India. Chef Ahmed also worked on a number of big projects which enabled him to understand the balance of spices and ingredients inside the different foods no matter how big the quantity is. Our renowned chef has said himself, " I Guarantee your tastes buds satisfaction every time". He has a passion for cooking food, which was the reason why he had travelled around South Asian learning the best methods of cooking the best dishes. Our chef is the best chef in Brighton hands down. Here at Taste of India, all our staff will go that extra mile to make sure you experience the true taste of India.
"Why us?"
Taste of India is not just an average Indian Takeaway, we take pride in being different. We make sure we use fresh local produce where the crops are picked at its peak and the diary is hand crafted to our standards. We also tell all our customers that if there is something on the menu which you feel like it could be customized in a certain way to match your likings, this could also be arranged because we go the extra mile for our customers. We take care of all of our customers weather if you're a familiar face or not. We offer the highest standards in cuisine, so come over to Taste of India if you want a kick in your tongue for the most exclusive flavours.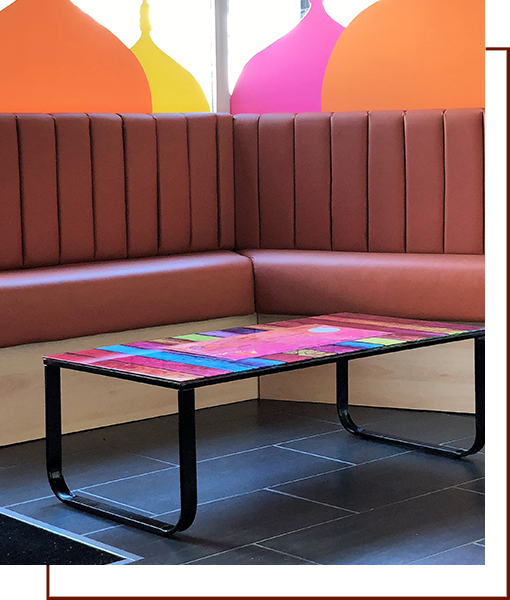 Our
service
Here at Taste Of India we are constantly striving to improve our service and quality in order to give our customers the very best experience. As a result, we are finally proud to unveil and introduce our latest improvement, our new online ordering website! You can now relax at home and order your favourite, freshly prepared meals from Taste Of India, online. You can even pay online!
Taste Of India in Hove will always be offering great food at affordable prices. Please feel free to browse our new website and place your order online. Remember to check our new online ordering site to get up to date prices and exclusive special offers, limited to our online customers only!